Are you looking for the best design-build contractors near Chester County or the PA main line? Look no further than Windle Design & Construction. Based out of nearby West Chester, PA, we have been providing top-notch design and construction services to homeowners all over southeastern PA for over 15 years.
We take pride in bringing our client's dream homes to life and, with countless successfully completed home remodeling and new construction projects all over the region, there is no design-build company PA residents trust more than Windle Design & Construction.

Why Choose Windle Design & Construction for Your Entire Project
When it comes to design-build firms in southeastern PA, there is no better choice than Windle Design & Construction. Our team of highly trained and experienced designers and homebuilders is passionate about what they do, and we are well-equipped to come up with creative solutions that turn the vision you have for your home into a reality.
We pride ourselves on fostering close and long-lasting relationships with our clients and are committed to maintaining open and clear communication throughout the entire project. When you choose us, you can trust that you will be well-informed about every step of the process, from the initial design and construction phases through to project completion.
Now serving West Chester, Ardmore, Merion, Villanova, and many more, we are the best local design-build contractors in your area.
Our Proven Process
Our design-build method is essentially a five step process that we know allows us to ensure that your remodeling project exceeds expectations every time. This all starts with an introductory call, where we will get to know you and your project needs. We will go over basic information, like what you want to get out of your remodeling project and what your timeline and budget look like.
We will then schedule an in-home consultation where we will start to nail down the details. We will take detailed notes, pictures, and measurements of the area that you want to have remodeled and walk you through all of your best options. Then, after a virtual design agreement review, it is time for us to get to work. 
Next is the design phase. We use advanced 3D rendering software to create detailed design visuals so that you can see exactly what your newly remodeled space will look like before construction even starts. We will walk you through all of our designs and then meet with you to discuss important considerations like the types of finishes that you want.
After you approve our designs, we will begin the construction phase, which is where we get to show off our quality craftsmanship. The duration of this step depends largely on the size and scope of the project. For instance, a small powder room remodel will take much less time than if you want to perform major renovations throughout the entirety of your home. But no matter what, you will have a detailed timeline of exactly how long you can expect things to take. 
Once the construction phase is completed, we will walk you through everything that we did and give you your warranty packet, which contains everything you need to know about your warranty and how to properly maintain your new space.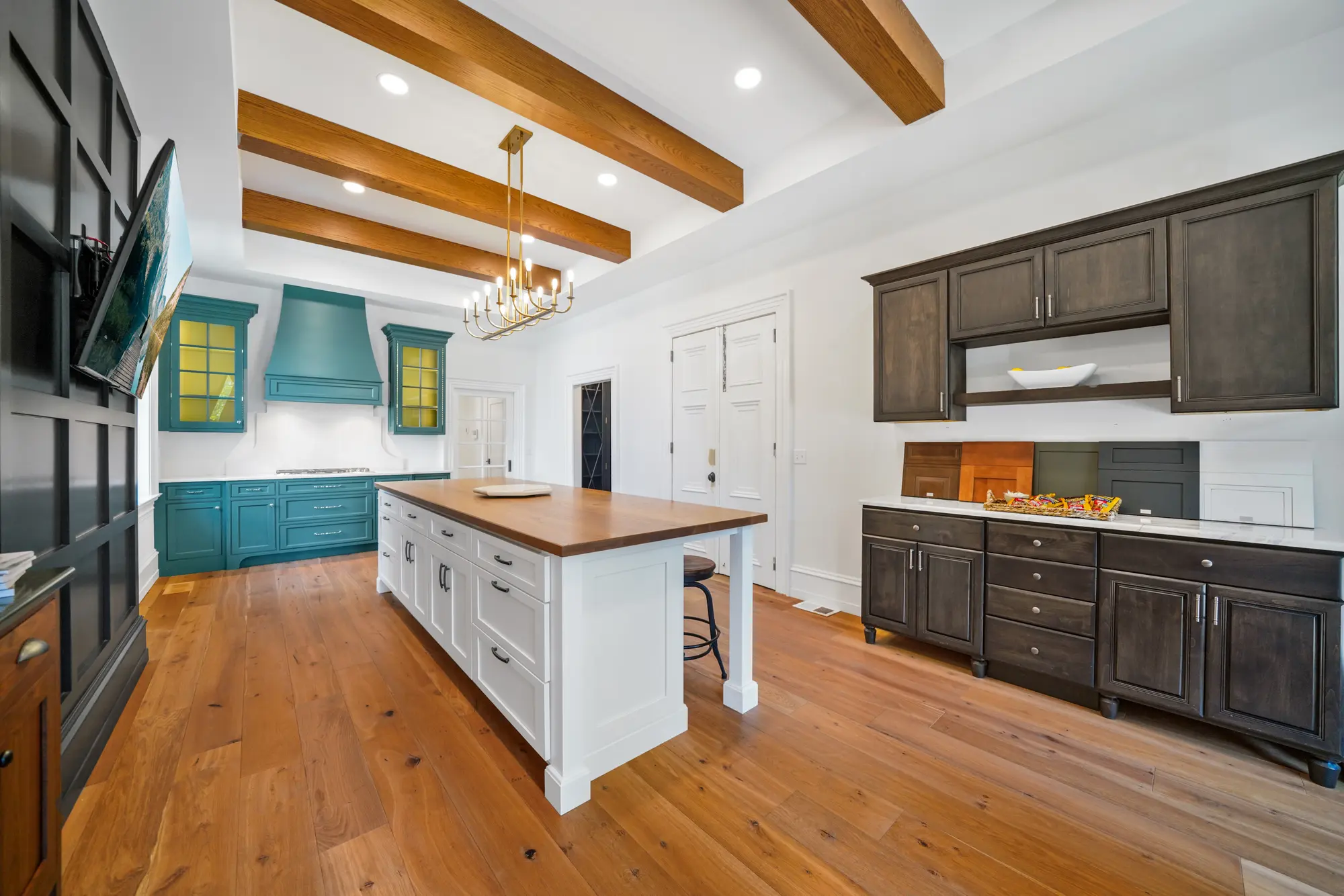 Our Comprehensive Design-Build Services
Windle Design & Construction offers a full range of design and construction services, all under one roof. From bathrooms, kitchens, and basements to outdoor living and more, Windle Design & Construction is the design and build company that you can trust to get the job done right. Here are some of our most popular services.
Kitchen Remodeling
Does your Chester County kitchen need an update? Kitchen remodel projects are some of the most common remodeling projects that we do, and for good reason. The kitchen is the heart of the home, and updating it is a great way to add value to your home and make your everyday life easier. We can design and build you a beautiful, open, and modern kitchen that you, your family, and your guests just will not be able to get enough of. 
Bathroom Remodeling
Why settle for an old, outdated bathroom when you could have a new, luxurious one that makes getting ready in the morning that much more enjoyable? From his and her vanities to rainfall showers and more, we are ready to build you a bathroom that will elevate your daily routine and add a level of luxury to your home that you did not know you were missing.
Basement Finishing 
Unfinished basements are a blank slate with a ton of potential to add new, livable space to your home. The possibilities with these basements are endless, and whether you want to add a new basement apartment, game room, home theater, or bar, we can transform your unfinished basement into your new favorite room in the house. 
Outdoor Living Construction
We also specialize in building beautiful new outdoor spaces that transform drab, plain backyards into beautiful outdoor paradises. From pools, fountains, and other water features to outdoor bars, kitchens, firepits, barbeques, lounge areas, and more, we will give you an outdoor space that your family and friends will want to spend time in all summer long.
Stucco Remediation
Though it is not the flashiest of home renovation projects, stucco remediation is essential to the longevity of any home. We are experts in stucco remediation and can remove, repair, and replace the stucco siding of your home so that you will not have to worry about water damage and mold for years to come.
Contact Windle Design & Construction Today 
Are you looking ready to start your next home remodeling project? Then give us a call! As the leading local design-build firm in West Chester, PA and the surrounding area, we are happy to discuss any new potential project and will even offer you a free estimate and consultation so that you know exactly what we can do for you and how much it will cost. Do not settle for anything less than your dream home. Call Windle Design & Construction today!